Solved: PUBG Bad Module Info Error (2023 Update)
Suddenly, your game stopped working and informed you of an error, to the effect that there is a bad module info. From your reports, it is found that Fortnite and PUBG bad module info are frequently seen like other gaming issues. Seeing the error message that bad_module_info has stopped working, do not wait to get rid of it with some feasible methods.
How to Fix Bad Module Info Error?
You need first know that this is not a module-related problem. But it is worth noting that if you are experiencing this error after Windows 10 Creators Update, perhaps the update package is to blame.
For normal users, some settings or drivers with relation to the game will also cause a game crash of bad_module_info. Hence, if you feel like fixing bad_module_info not working and starting the game again, utilizing all the ways to troubleshoot this error.
Solutions:
Solution 1: Increase the Virtual Memory
Enough RAM is essential for games to run. In this way, apart from the physical memory, it is necessary to change the virtual memory size so as to fix this bad module info on PUBG, CS:GO, etc.
1. Right click This PC on your Desktop to open its Properties.
2. Then go to Advanced system settings.
3. Under Advanced, locate Performance and then change the Settings.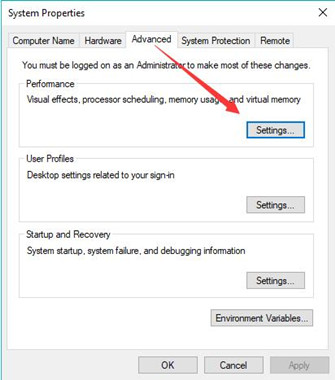 4. Then in Performance options, under the Advanced tab, find out Virtual memory and then Change it.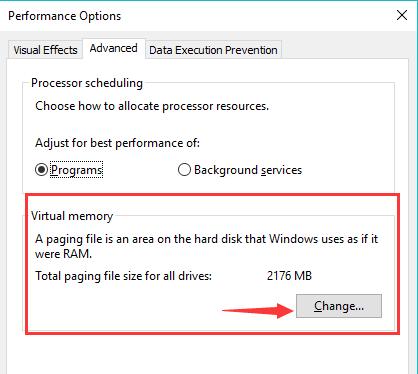 Then uncheck the box of Automatically manage paging file size for all drives, and Custom size for the drive, from the Initial size to Maximum size.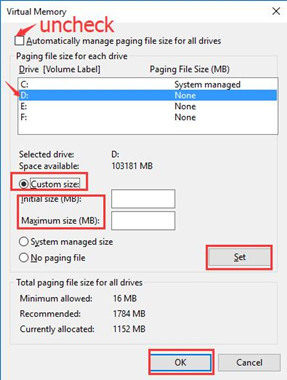 Tips: How much virtual memory do I need?
Normally, it is Windows 10 virtual memory should be 1.5-3 times that of the RAM. Therefore, if your physical memory is 1GB, you can set your virtual memory as 1536MB, 2048MB or 3072MB.
After changing the virtual memory for Windows 10, check if bad module info on PUBG remains.
Related: How to Check How Much RAM You Have on Windows 10/11
Solution 2: Disable Fullscreen Optimization
It is well-known that PUBG is developed on the basis of Epic Games Launcher. And moreover, according to some users, if you play PUBG or Fortnite in fullscreen, bad_module_info error will appear more often. In this sense, there is much need to disable the fullscreen for the PUBG game launcher.
1. Right click Epic Games Launcher on your Desktop to head to its Properties.
2. Then under Compatibility, tick the box of Disable fullscreen optimizations.
3. Hit Apply and OK to save changes.
Here you can also choose to Run this program as an administrator. You can restart PUBG or any other games to see if bad_module_info has stopped working error persists on Windows 10.
Solution 3: Update the Graphics Card Drivers
For every game, the display card matters, while as for the graphics card, the graphics driver plays a vital role as well. Now in order to solve PUBG bad module info, it is recommended that you turn to Driver Booster to update the display driver or many other device drivers automatically.
You will find Driver Booster correctly and quickly install the graphics driver for you.
1. Download, install and run Driver Booster.
2. Then hit Scan to let Driver Booster search for all the outdated, missing, and corrupted drivers.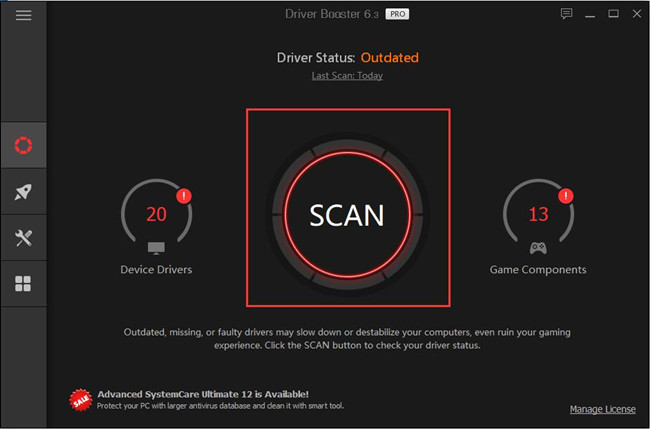 3. Locate Display adapters and then Update the display driver automatically.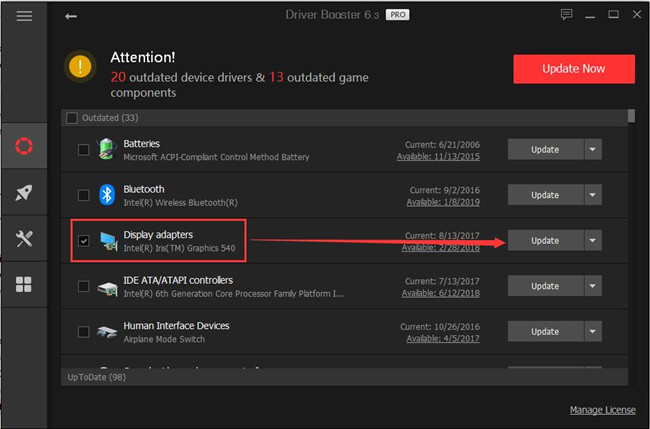 As you can see, with the, latest display card driver. PUBG can run smoothly without any bad module info crash on Windows 10.
Solution 4: Check for Windows 10 Update
Especially for users who stumble upon bad_module_info after Windows 10 update, you may as well move on to update Windows 10. Sometimes, the update package will be able to afford you new features for games. It is possible that the new updates will help fix bad_module_info on PUBG or Apex.
1. Navigate to Start > Settings > Update & Security.
2. Under Windows Update, choose to Check for updates.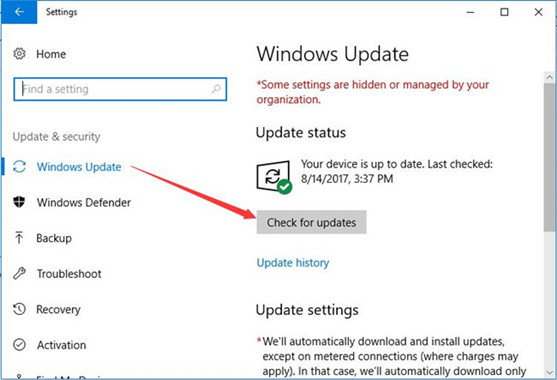 If Windows 10 updated itself, re-launch PUBG or Apex or Fortnite, you will notice that bad module info has stopped working disappeared.
Solution 5: Disable Windows 10 Game Bar
Game bar is new to Windows 10, which enables you to record game clips and screenshots. But it has been reported that this game bar will also give rise to various issues during your game. Here as for crashing PUBG game with an error message of bad module info, it is worth a shot to stop game bar.
1. Head to Start > Settings > Gaming.
2. Under Game Bar, turn off the option of Record game clips, screenshots, and broadcast using Gaming bar.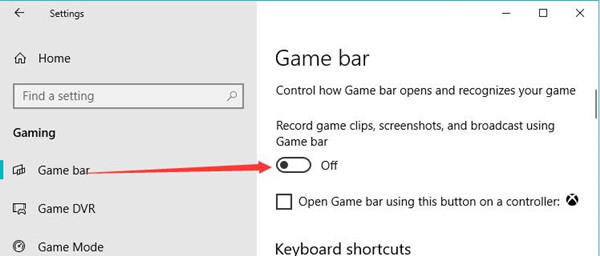 Now you are unable to record game clips, screenshots, and broadcast using Game bar, but you will see bad_module_info fixed.
In short, bad module info crashes in PUBG:Battlegrounds is so annoying that you would better fix it for your game as soon as possible. Here for other games like Apex Legends and Fortnite, you can try the same solutions to fix bad_module_info has stopped working.
More Articles:
Solved: Epic Games Lanucher Not Working on Windows and Mac
VAC Was Unable to Verify the Game Session on CSGO