What is Alljoyn Router Service and How to Disable it
Sometimes, when you first notice the presence of the alljoyn router service on Windows 10 or 11, you may be confused and eager to know what it is used for and why it keeps running on your PC without any information.
Contents:
Or for some users, on your computer, you can only find this alljoyn router eating up high CPU in task manager.
Now if you are worried about this alljoyn router service on Windows 10/11, there is much need for you to dive into it for more details, for instance, is this service safe on Windows 10 or what to do if you would like to stop this alljoyn router service.
What is Alljoyn Router Service?
In light of the description of Microsoft, the alljoyn router service dedicated to enabling Windows 10 to communicate with other services via IoT (Internet of Things). And the Alljoyn is an open source software, which can let Alljoyn devices communicate with others.
With this alljoyn router Windows 10, different services can better understand the data or information even on different Windows systems, such as Windows 10.
Related: What is CTF Loader (cftmon.exe)? How to Disable it?
Do I Need Alljoyn Router?
Normally, for the sake of convenience and better usage of Windows systems, you would better just leave the alljoyn router service on your PC. It can make various services on Windows 10 exchange information by IoT.
That is to say you are supposed to use the alljoyn service on some programs, but in most cases, there is no need for you to remove alljoyn router service from Windows 10 unless it causes errors like high CPU usage.
Is the Alljoyn Router Service a Virus on Windows 10/11?
By default, this service is formally released by Microsoft. It is not a virus. You can rely on it and take advantage of it as you like.
There is not alljoyn router virus on Windows 10 at the very beginning. But as time pass by, it is possible that your alljoyn router is infected and becomes corrupted by some third-party software or external threats.
Perhaps once your alljoyn router is corrupted, or you just simply hope to disable this service on Windows 10, you are able to do that. It makes no difference even if you ended this alljoyn router service.
How to Disable Alljoyn Router Service Windows 10/11?
If you have no intention to run this alljoyn service on Windows 10, it is up to you to stop it from performing on your computer.
The procedure is rather foolproof, you can finish disabling the alljoynrouter with simple steps.
1. Press Windows + R to activate the Run box and then input services.msc in the box. Then hit OK to move on.
2. In Services window, scroll down to locate the Alljoyn Router service and right click to go into its Properties.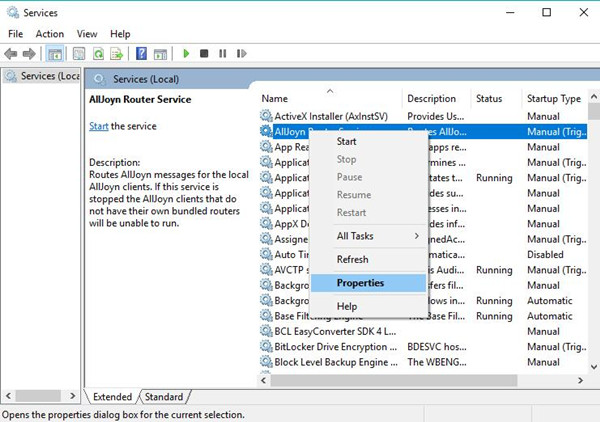 3. In Properties window, under the General tab, find out Startup type and then choose to set it as Disabled.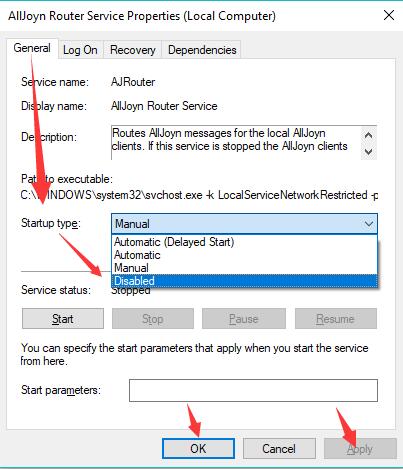 The moment you hit Apply and OK, Windows 10 appjoyn router service will have been disabled.
In this way, you can check whether or not the alljoyn service error persists on Windows 10.
Or here you can also decide to set the alljoyn router service as Manual. If it is the case, this alljoyn service won't run in background without your permission.
How to Manage Alljoyn Router Service Automatically for Windows 10/11?
According to some users, disabling Alljoyn router within Windows 10 is of no use. Some malware will still activate it for its use, so here you are advised to make use of Advanced SystemCare Startup Manager to control Alljoyn router service automatically. It affords you to disable, enable, delay and delete services at startup on Windows 10, 8, 7.
1. Download, install and run Advanced SystemCare.
2. Locate Toolbox and then hit the Startup Manager to get it within Advanced SystemCare.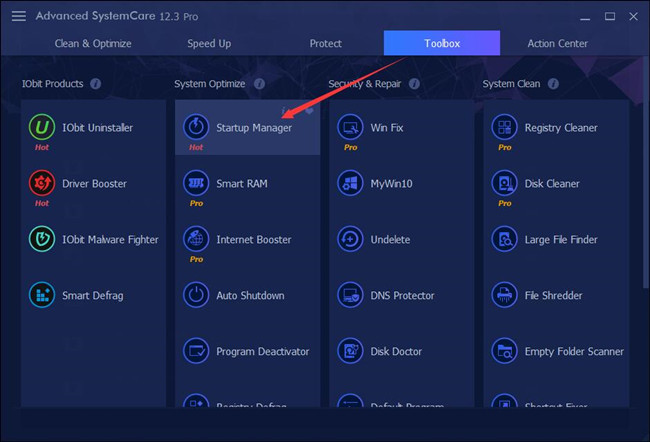 3. In IObit Startup Manager, under Services tab, find out Alljoyn Router and then set it Disabled.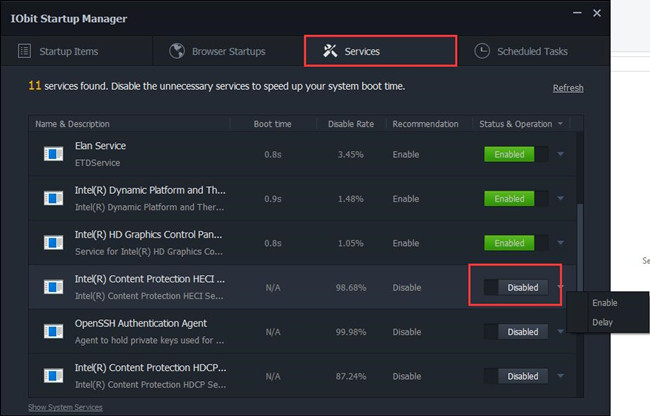 Here as you can see, it is up to you to Enable or to Delay services in Startup Manager. Hence, if you stumble upon Alljoyn router error in some special programs, you can choose to Delay it for some time.
Or if you noticed that the Alljoyn Router runs at startup, you can find it out under Startup Items and then make it Disabled as well.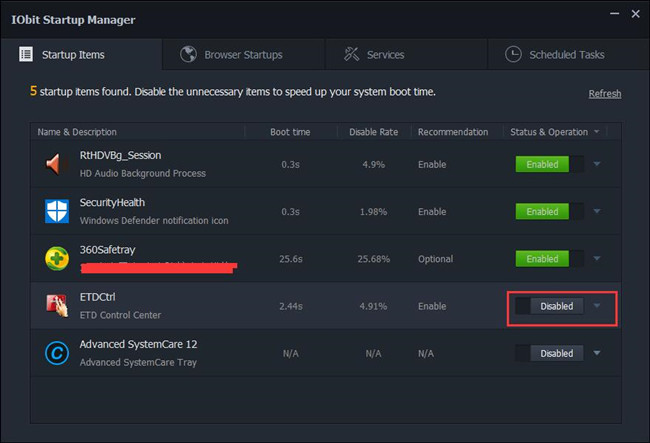 In summary, the alljoyn router service makes it possible on Windows 10 to get communication between services or even on different system. And you can also gain the methods to disable this alljoyn service simply in Service settings.
More Articles:
Fix WerFault.exe High CPU Usage Error Windows 10/11