Elmedia Player: Powerful and Free Video Player for Mac
Elmedia Player is a free multifunctional video player for Mac. It's compliant with both video and audio formats. The manufacturer of Elmedia Player is Eltima Software, and the player allows you to watch or stream videos on Dailymotion and YouTube without any interference from advertisements. There's a feature that is integrated into this player known as the open online video feature.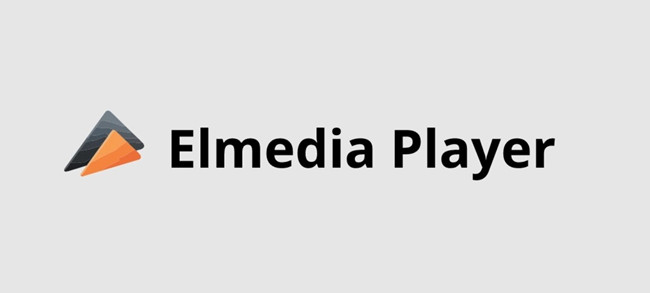 If You are looking for a good video player for mac then Choosing this player would be the best decision because it also provides an enhanced streaming experience for your Mac device apart from editing and playing videos. You'll be able to get a 4K video and can stream it on your Apple TV as well as Chromecast Ultra.
Also, you can stream both audio and video on your phone since it performs as a receiver for audio airplay. It has its user base all around the world, which is beyond 2 million.
Features:
1) Formatting of subtitles
Say suppose the subtitles are not falling in line with the video you're playing. You don't have to worry. You can synchronize subtitles with the video. Until the synchronization is complete, you can choose to increase or decrease the delay.
You can make changes to how the subtitles will look like. You can choose the font, text, scale, and even the color of the background of the subtitles.
This will automatically make subtitles after making any changes, and along with it, it will give you the option of choosing subtitles in the language you desire. Apart from this, you can also use the embedded search function of opensubtitles.org for finding the subtitles.
2) Setting up multiple monitors
Choosing to set up and play videos on multiple monitors becomes easier when using Elmedia player to play any audio or video. Just opt for the monitor you would like to play the video on, and you'll be able to play the video on that monitor.
You can also edit and adjust things like reducing any free noise in the background of the video or the sharpness and brightness of the video.
3) Edit freely
There might be times when you like a frame while watching a video; you would want to capture it. With Elmedia Player, you can use the frame-perfect screenshots feature to capture a snapshot of any specific frame or on the current video; you can choose to create a series of snapshots that are evenly timed. You can also make a series of video fragments and then play the same in an infinite loop.
Elmedia Player is a free multifunctional video player for Mac which has advanced sound management settings, which help a lot by not messing up with the other applications, which is why you can also choose to keep playing them in the background while you're watching any video games or editing any clips. Not only that, but you can also add several audio tracks on top of your video clip.
Bug fixes
The most recent bug fixes were released in December 2020, where issues like downloading videos on YouTube, downloading playlists from YouTube, playlists containing more than 100 videos from YouTube, and opening videos online using Open Online Video were resolved.
Conclusion
Elmedia is known to be the latter-day media player for Mac users. It enhances your video watching experience and is also a one-stop-shop, including several features like helping you address any video issues, such as synchronizing audio with the subtitles or making any changes to the subtitles while playing the video. One of the best functions is uninterrupted videos on various platforms and the Advance audio and video option.
More Articles:
How to Uninstall and Reinstall Windows Media Player on Windows 10
Fix Windows Media Player Not Working Windows 10
Fixed: Windows Media Player Server Execution Failed on Windows 10, 8, 7