New World Minimum and Recommended System Requirements (2023 Update)
New World is an open-world Massive-multiplayer Online (MMO) game on Amazon or Steam. For people who pursue adventure even with danger, New World can be an excellent game to create a new destiny. This game was officially released on September 28, 2021, and it has 14.5 million registered players for now.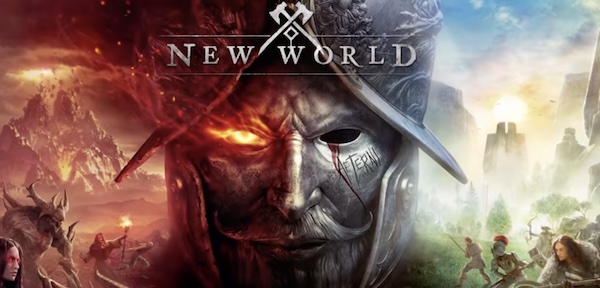 However, regardless of its popularity, many gamers still have no idea whether their Windows PC supports this new adventurous game to compete with others.
In this post, the minimal and recommended specifications of New World will be introduced so that you can know whether you can run New World on your PC.
Minimum System Requirements of the New World
Minimum requirements refer to the most basic requirements that your PC shall meet if you want to play the game. In other words, it is only when your computer satisfies the basic system specifications can you play New World on your device, including the system version, processor, memory, graphics card, DirectX, Network card, and Disk Storage.
Operating System: Windows® 10 64-bit
Processor: Intel® Core™ i5-2400 / AMD CPU with 4 physical cores @ 3Ghz
Memory: 8 GB RAM
Graphics: NVIDIA® GTX 670 2GB / AMD Radeon™ R9 280 or better
DirectX: Version 12
Network: Broadband Internet connection
Disk: 7200 hard drive disk
Storage: 50GB+
Recommended System Requirements of New World
If you want to enjoy a high-quality and smooth New World, you need to ensure the Windows system meets higher system requirements. Below are the recommended system specifications for New World:
Operating System: Windows® 10 64-bit
Processor: Intel® Core™ i7-2600K / AMD Ryzen™ 5 1400
Memory: 16 GB RAM
Graphics: NVIDIA® GeForce® GTX 970 / AMD Radeon™ R9 390X or better
DirectX: Version 12
Network: Broadband Internet connection
Disk: solid state disk
Storage: 50GB available space
Can My PC Run New World?
If your computer meets the minimum system requirements, you can play this game. But if it just meets the basic requirements, gamers may usually notice New World is stuck during the gameplay.
Hence, you would better play this game with a device with advanced system specifications like the graphic card and disk storage.
How Do I Check the System Specifications?
You may need to compare your system specifications with the required system requirements of New World to see whether your Windows PC supports the game to run.
To view your computer specifications:
1. On the desktop of Windows, locate and right-click This PC to open This Properties.
2. Then you can check the system information like the system version and graphic card.
Get the Latest Graphic Driver for New World
"What are the system requirements for New World?", many gamers are still doubting this question in that they can't run New World on Windows 10. In some cases, your graphic card may be the culprit of the New World not responding on your PC. The graphic card driver, in this place, can be a crucial reason why the graphic card doesn't work well with the game.
For this part, you may as well download and install the latest graphics driver to play Amazon New World as you wish. Here, you can rely on a professional driver tool, Driver Booster, to search for, download, and install the most updated drivers like the display and network driver.
1. Download, install and run Driver Booster.
2. Click Scan.
3. In the scanning result, find out Display adapters > the graphics driver and then Update it automatically.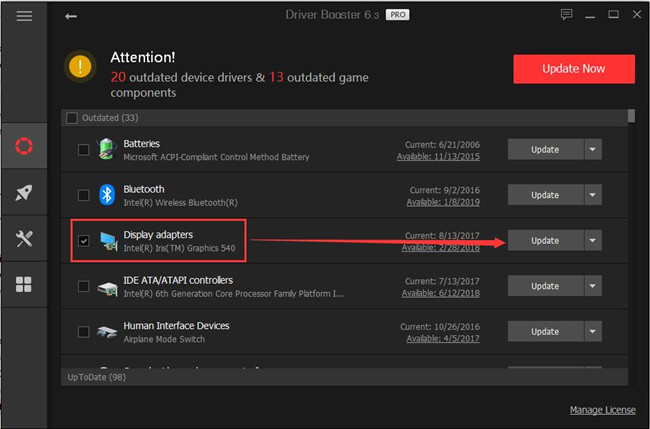 4. Wait until the tool finishes the update.
You can also update other drivers like the network driver to play New World on Steam or Amazon more smoothly based on the responsive network.
Get the Latest Game Components to Meet New World Specs
Such game components as DirectX, Microsoft Distributable Visual C ++, .Net Framework, OpenAL, and OpenGL are also essential for you to run New World on Windows systems. Hence, you shall also check and update the game components to ensure they are compatible with the game.
In this place, Driver Booster can also be available to help you automatically install the latest gaming components like DirectX.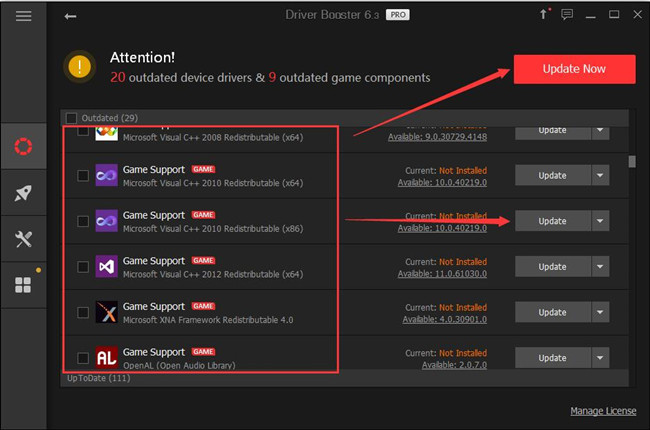 Summary:
In this post, you can learn about the minimum and recommended specs for New World. After that, you can compare the system requirements for New World with your system specifications to understand whether your PC can run New World. You can also keep the graphics driver and game components up-to-date to support this game to run on Windows 10 or 11.
More Articles:
How to Fix Minecraft Unable to Connect to the World Most Effectively
Can I Run Halo Infinite on My PC? — Minimum and Recommended System Requirements