Resolved: Skyrim Infinite Loading Screen Quickly and Effectively
Is your Skyrim showing you infinite loading screen? As an open-world action role-playing video game, Skyrim is globally popular among gamers. However, like common game stuttering errors, Skyrim often runs into problems.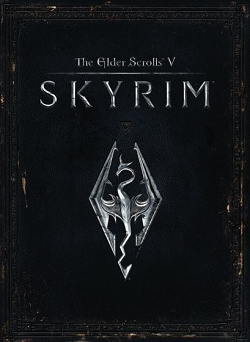 The most common one can be that gamers have to wait for too long when Skyrim loads. Or sometimes, there is infinite loading of Skyrim, implying that the Skyrim main interface just does not show up.
By analyzing user reports, it can be found that Skyrim's infinite loading screen issue often happens after gamers installed new mods or just installed the game software. Skyrim is stuck at the loading screen.
This post will introduce solutions to fix Skyrim's loading screen loop on Windows systems, but you can refer to the similar ways to deal with Skyrim's infinite loading screen on Switch, PS4, Xbox One, or even Mac, iPad, and Android.
Why Does Skyrim Take so Long to Load?
Many factors can cause the Elder Scrolls V: Skyrim to load all the time, and finally, load fails. Among all these causes, the most to blame are:
1. Memory allocation issues. Since many gamers hit upon infinite game loading after installing new mods or updates of the game software, it is likely that the memory allocation errors come up like memory shortage due to the new mods, causing Skyrim improper memory allocation.
2. Mods issues. Now that your device is stuck on an infinite loading screen on Skyrim mostly after you installed a mod, chances are that the mods are the culprits, so you need to fix them to load Skyrim as normal.
3. Skyrim game software problems. Undoubtedly, if the game itself goes wrong, it can't load at all or load completely.
How to Fix Skyrim Infinite Loading Screen?
Based on the above causes, you can try the following solutions to troubleshoot this Skyrim SE not responding error on Windows, Mac, or any other gaming platforms.
Solutions:
Solution 1: Adjust Memory Allocation for Skyrim
Even when you first launch Skyrim or Skyrim SE or Skyrim the Elder Scrolls V, Skyrim is stuck in the infinite loading screen. Or after you installed a new mod, Skyrim loads failed.
Probably, the inadequate memory space to get the game to work or activate the mods to support the game is the main cause. In this way, you need to change the memory allocation for Skyrim on PS4, Xbox One, Windows, Mac, or iPad.
On Windows systems, you can follow the steps below to allocate more memory for Skyrim to run:
1. Check whether you have installed SKSE (Skyrim Script Extender) on Windows 10. If not, download the SKSE software on Steam Support on your computer.
2. Open File Explorer and then go to Skyrim\data\SKSE\Plugins\SafetyLoad.ini.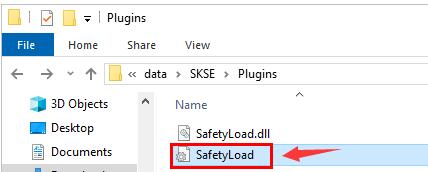 3. Double click SafetyLoad to open it.
4. In SafetyLoad – Notepad, change the value of EnableOnlyLoading to True.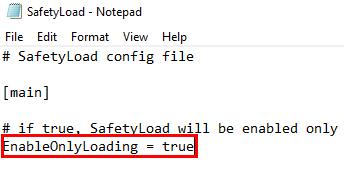 5. Hit Save to save all the changes.
In so doing, memory will be allocated to Skyrim or Skyrim SE to support it to load safely. Turn off the file and then try to start Skyrim to load the game.
Solution 2: Uninstall and Reinstall Skyrim Game Software
Uninstall Skyrim will not remove mods. If your computer stumbles upon infinite loading when running Skyrim, you may have no choice but uninstall the gaming package to remove program corruptions. It is worth mentioning that game mods are stores elsewhere, and uninstalling the game will not delete installed mods.
Therefore, on seeing the loading screen all the time, you can try to remove the problematic Skyrim game and then reinstall a new one.
1. Open Control Panel.
2. Go to Programs > Uninstall a program.
3. In Programs and Features, locate Skyrim and right click it to Uninstall.
4. Restart the computer to take effect.
After removing the game, turn to Skyrim Elder Scrolls official website to download and install the latest Skyrim version.
Once installing the game, you can run the game to see if Skyrim can load normally. Not limited to Skyrim unable to load at startup, uninstalling the game software can also fix Fallout 4 Crashes on Startup.
Solution 3: Remove the Mods
As mentioned, newly download mods may result in Skyrim loading failure, so you may as well eliminate these mods in case of more problems. Especially, when you noticed that the Skyrim SE load failed persists even after you reinstalled the game, you can try to remove the mods to get Skyrim to work normally.
Try to find out the Skyrim mods in Steam Library and determine to delete it or them. After that, check Skyrim can be loaded on Windows or Mac, or any other gaming platforms.
More: MineCraft Optifine: What it is & is it safe?
Solution 4: Change HungAppTimeout Registry Key
As fixing problems with the game does not work in this case to help Skyrim load successfully, you may need to solve Windows system issues that are related to the game loading. Specifically, the timeout settings in the registry editor need to be edited to grant more time to Skyrim to process.
1. Press Windows + R to elevate the Run box and then enter regedit in the box.
2. In Registry Editor, find out HKEY_CURRENT_USER\Control Panel\Desktop.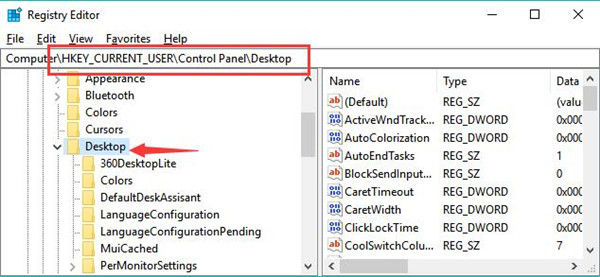 3. Then right click the blank space to create a New String value and Name it "HungAppTimeout'.
4. If you can find out the HungAppTimeout key, right click it to Modify its value.
5. Modify the value of HungAppTimeout to 30000.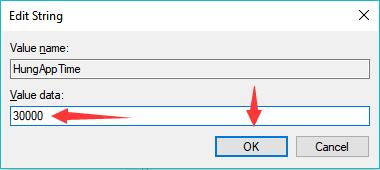 6. Click OK to save changes.
7. Restart your computer.
Hence, the response time of Skyrim on Windows 10, 8, 7 will be increased. You will not encounter the Skyrim loading loop.
Solution 5: Update all the Drivers
You need to make sure all the device drivers are compatible with Windows systems and won't lead to the infinite loading screen of Skyrim.
It is time-consuming and challenging to search for, download, and install all the drivers at one time, so Driver Booster is here recommended to help you find, download, and install all the drivers for the computer. You can also take this solution as a bonus to bring enhanced computer performance.
1. Download, install and run Driver Booster.
2. Click the Scan button.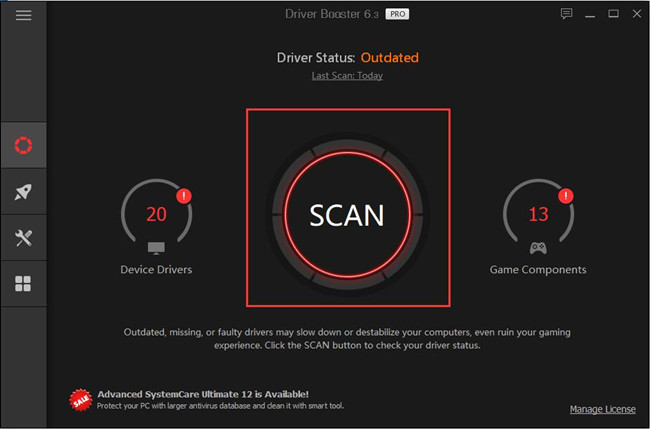 3. Locate Update all to install all the available driver updates for the system.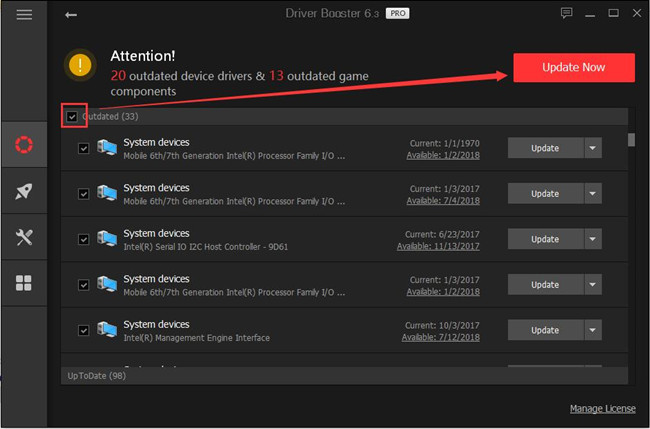 Just wait until the driver tool installs all the driver packages. You can re-launch Skyrim or the Elder Scrolls V: Skyrim to see if it can load and work well.
In a word, you can solve infinite loading screen in Skyrim on Windows, Mac, PS4, Xbox One, and any other platform by referring to the solutions in this post. After that, the Elder Scrolls V: Skyrim or Skyrim SE can load successfully.
More Articles:
How to Fix Skyrim Script Extender 64 Not Working
Fixed: Steam Error Code 80 (2022 Update)