How to Uninstall Steam on Windows PC and Mac
Steam is the most well-known game platform on which you can download thousands of games. However, some people feel that playing games on Steam takes too much time and downloading games takes up too much computer space. So this article tells you how to uninstall Steam on your Windows PC and Mac.
Contents:
What Happens if I Uninstall Steam? Will Uninstalling Steam Remove my Games?
If you delete Steam from your computer, it will delete all files related to your steam such as steam games, game maps, and some game configuration files. In this way, when you reinstall Steam, you need to download the game again, re-personalize the game settings, and do on, which will take a lot of time.
So if you decide to reinstall Steam afterwards, you can back up Steam games before uninstalling it.
Related: How to Fix Steam Content File Locked
3 Ways to Uninstall Steam on Windows Computer
It is very easy to uninstall an application on a Windows computer. You can use the Windows built-in uninstaller to uninstall Steam or use a professional third-party uninstalling software such as IObit Uninstaller to help you uninstall Steam and clean up its residual files.
Before uninstalling Steam, you should consider backing up Steam games and other Steam files in case you wanted to return to Steam.
Uninstall Steam in Windows Control Panel
1. Close Steam on your desktop.
2. Go to Control Panel > Programs and Features. Here you should set the control panel View Category as Small Icons.
3. Find Steam, and double click to uninstall it. You can also right click it and select Uninstall. Then follow the uninstallation wizard to uninstall this application.

If there are other programs related to Steam, uninstall them one by one.
In Windows 10, you can also use the Apps & Features option to uninstall Steam.
Locate Start > Settings > Apps > Apps & features > Steam > Uninstall.

Tips:
If uninstalling Steam failed in this way, it may be due to file conflicts or other reasons, but your Steam file has been damaged. In this case, if you want to continue uninstalling Steam, you may first be required to download and install Steam to repair the installation. The new files will overwrite the old files before you can uninstall them.
Uninstalling Steam with IObit Uninstaller
Except Control Panel, there are a lot of third-party software that can be used to uninstall Steam. Here use IObit Uninstaller as an example.
IObit Uninstaller is a very powerful Windows uninstall software. It can help you automatically uninstall Windows Apps, third-party programs, and clean leftovers automatically. With this software, you can also uninstall Toolbars and Plugins which are installed on your Google Chrome, Microsoft Edge, Firefox, etc.
1. Download, install and run IObit Uninstaller on your computer.
2. In the Programs list, select Steam and then click Delete icon.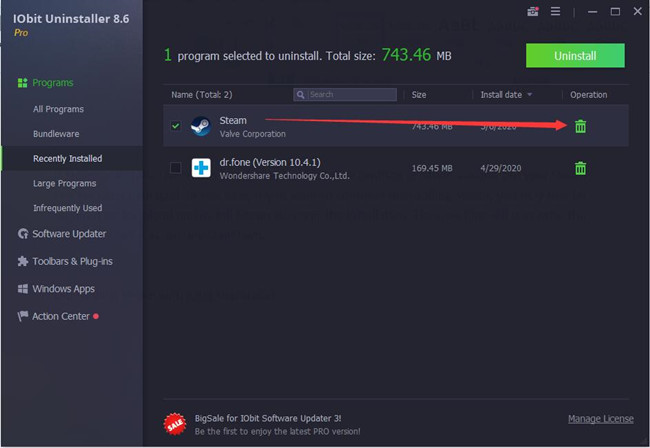 3. Click Uninstall. Here IObit Uninstaller starts automatically to remove residual files. And if you want to create a restores point, you can check the first checkbox.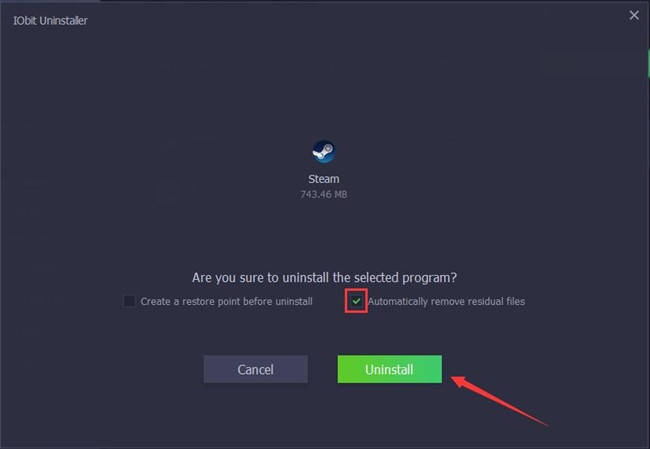 Follow the uninstallation guide to uninstall Steam step by step.
How to Uninstall Steam on Registry Editor
If you are proficient in fixing computer problems, you can use the Registry Editor to delete Steam. But when you operate in the Registry Editor, you need to be very careful to avoid deleting or modifying other files accidentally, thus causing system problems.
1. Exit Steam.
2. Go to the Steam directory on your computer, which is normally located in C:\Program Files\Steamor C:\Program Files\Valve\Steam.
3. Delete all of the contents of your Steam directory.
4. Type Regedit in the search box to open the Registry Editor.
5. For the 64-bit operating system, go to HKEY_LOCAL_MACHINE\SOFTWARE\Wow6432Node\Valve\.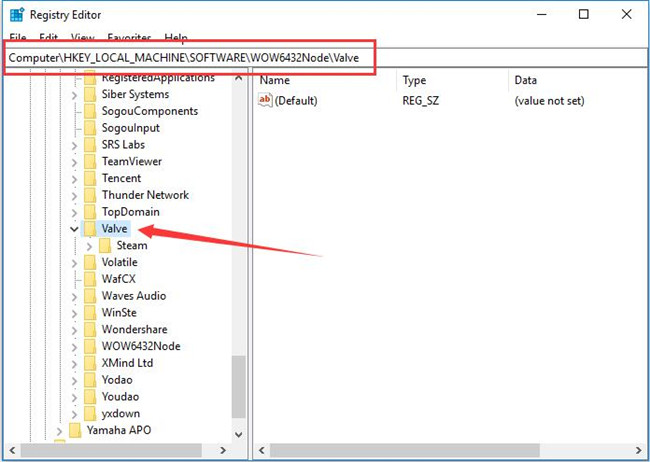 For operating systems on 32-bit , you should go to HKEY_LOCAL_MACHINE\SOFTWARE\Valve\.
Here if you do not know if your system is 32bit or 64bit, you can view this tutorial: how to check computer specs on Windows 10, 8, 7.
6. Right click Valve and select Delete to uninstall Steam.
7. Close your Registry Editor.
Related: How to Fix Steam Missing File Privileges
How to Uninstall Steam on Mac
It is slightly different in uninstalling Steam on MacBook Pro, MacBook Air or other Mac products than that on Windows systems or other programs on Mac products. The following part will tell you how to uninstall Steam on a Mac computer.
1. Close Steam.
2. Go to Finder > Applications > Steam App.
3. Right click Steam.app and select Move to Trash or directly drag it to the Trash. Remember that it will not fully uninstall Steam on Mac, so you should follow next steps to continue uninstalling it.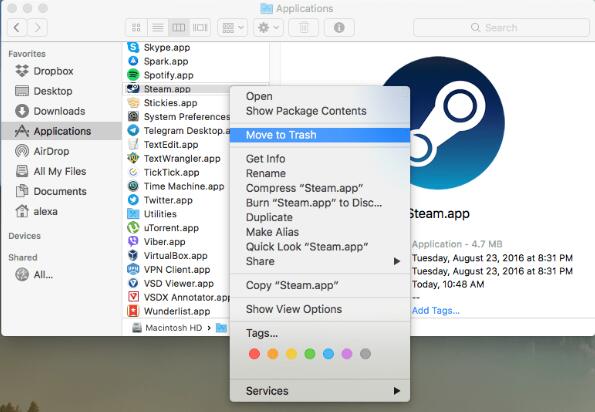 4. On the Mac desktop, click Go > Go to Folder.
5. Then type~/Library in the search box and click the Go
6. In the Application Support, find the Steam folder.
7. If you want to remove all the Steam files including Steam games, you can delete the whole Steam folder.
And if you want to keep the Steam games, you can delete all folders except the SteamApps folder.
8. Empty the Trash by selecting Finder -> Empty Trash.
How to Reinstall Steam on Windows and Mac
For someone want to reinstall the Steam again after uninstall it on Windows and Mac.
1. Goes to here: https://store.steampowered.com/about/
2. Click Install Steam. Here you can download Steam on Windows and Mac platform.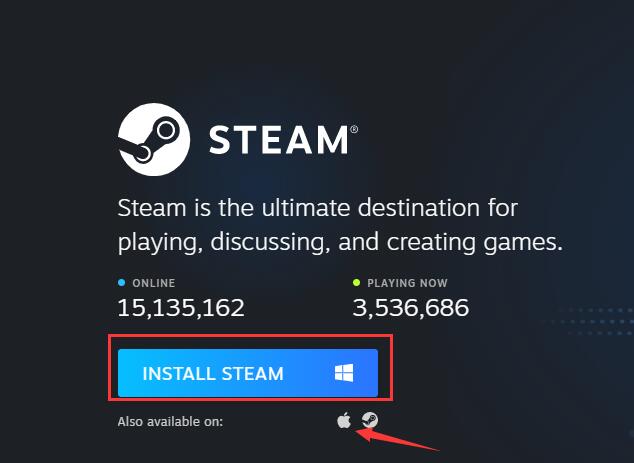 3. Once the Steam downloaded, open the Steam and follow the installation instructions to install Steam to your Windows and Mac computer.
Conclusion:
As a popular game platform, Steam is very user-friendly, which is why so many users choose to use it. If you don't want to use it anymore, you can uninstall it easily. And Steam also provides a backup function to help you save time during reinstallation. After you reinstall it, just import the original game backup file to enjoy games with PC again.
More Articles:
Solved: Could Not Connect To The Steam Network
17 Ways to Fix Steam Disk Write Error on Windows 10
Uninstall Epic Games Launcher from Windows and Mac [Completely]
Tags :
Steam