Diablo 2 Resurrected System Requirements – Can I Run it on My PC
This is an article that makes you understand the Diablo 2 Resurrected system requirements and hardware configuration. You can figure out the minimum and recommended needs for this game and how to boost it easily and fluently.
According to the questions, most of you may don't know whether your PCs can run this game. So this post will help you find out what the system requirements are if you want to play Diablo 2 Resurrected.
Minimum System Requirements of Diablo 2 Resurrected
Whether your PC can play Diablo 2 Resurrected depends on your computer system. If your computer system can match the minimum system requirements needed for Diablo 2 Resurrected, then your PC is capable to play it.
However, even if your PC can match the minimum system requirements, it doesn't mean you can run this game smoothly and you will not have a good gaming experience.
So next system requirements this post introduces will guarantee your PC runs this game smoothly and ensure you a better gaming feeling.
Recommended System Requirements of Diablo 2 Resurrected
If you want to run this game more smoothly on your PC, you must ensure your PC reaches the recommended system requirements.
CPU: Intel Core i5-9600K / AMD Ryzen 5 2600 or better
RAM: 16 GB
OS: Windows 10 64-bit
VIDEO CARD: 6GB NVIDIA GeForce GTX 1060 or AMD Radeon RX 5500 XT
DEDICATED VIDEO RAM: 6 GB
FREE DISK SPACE: 30 GB
If just for fun, here are the original system requirements, which is a special system for this game which has been released over 20 years. The original system is based on legacy mode. So if you are still willing to play the classic version, you can choose this legacy mode, which let you play the game with the old graphics from the original Diablo 2 Resurrected.
Original System Requirements of Diablo 2 Resurrected
OS: Windows 2000, 95, 98, and NT
CPU: Intel Pentium 233 or equivalent
VIDEO CARD: DirectX compatible video card, 8MB Glide or Direct 3D compatible video card for optional 3D acceleration
RAM: 32MB RAM (64MB for 3D acceleration)
FREE DISK SPACE: 650MB
INTERNET: 28.8Kbps or faster modem (required for online multiplayer only)
RESOLUTION: 640×480, 800×600 (change screen resolution)
Can My PC Run Diablo 2 Resurrected?
To make sure your PC can run Diablo Resurrected, you must figure out your PC's system information. There are two clear methods to know it.
#1 Manually operated
You should find out this PC on your computer and then click the right mouse button, and next choose Property in the transformation menu, finally, your computer will show your system information.
#2 Automatically operated
Another method can be applied if you are not familiar with your computer system and are ignorant of computer knowledge.
Smart Game Booster is a professional game booster software which can overclock your GPU, update game drivers and protect your game account safely.
Besides, this software provides an easy way to tell you how many games your PC can run.
The steps are listed as follows.
Step 1. Download, install and run Smart Game Booster on Windows 11 or Windows 10.
Step 2. Click the choice CAN I RUN IT above the home page.
Step 3. Input the name Diablo 2 Resurrected in the blank.
Step 4. Click the choice Can I Run It on the right.
Step 5. Compare Minimum System requirements.
We can see clearly from the picture that my PC's Graphics Card and Memory can't meet the Minimum System requirements.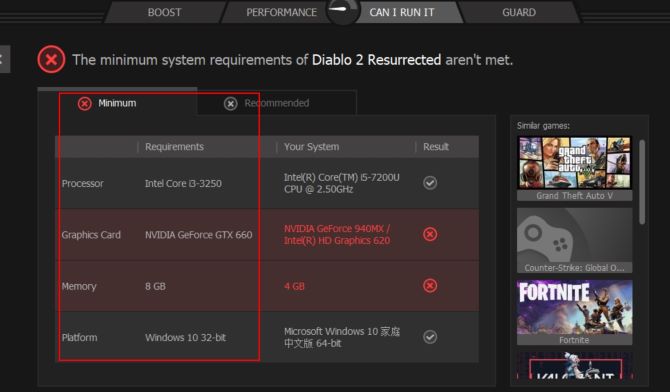 The Minimum required Graphics Card is NVIDIA GeForce GTX 660, but mine is NVIDIA GeForce 940MX. The Required Memory is 8GB, while my PC's is 4GB.
Step 6. Switch to the Recommended System requirements.
We can easily understand that because the Graphics Card and Memory can't meet minimum system requirements, they also can't meet recommended system requirements. And at recommended system requirements, my PC's Processor can't meet recommended Processor.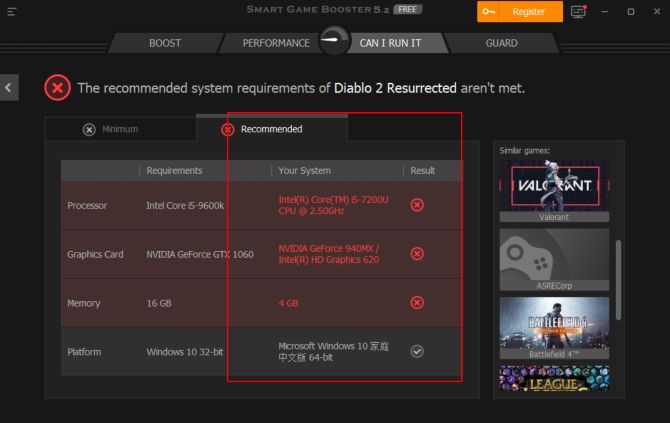 The required processor is Intel Core i5-9600k, while my processor is Inter Core i5-7600U.
So, if you want to play Diablo 2 Resurrected when your PC can't match the requirements needed, you can choose another suitable computer or update the configuration.
And if you just want to play similar games, another advantage the program has is that it will provide you with other similar games you may be interested in.
How to Boost Diablo 2 Resurrected?
There are some useful ways to boost Diablo 2 Resurrected.
#1 Keep Your Drivers Up-to-Date
#2 Disable Any Unnecessary Background Processes
#3 Unlock Your Computer's Potential With Overclocking
#4 Keep Your Computer Clean Inside and Out
#5 Upgrade Your Computer Parts
……
But these ways sound a little complicated and you should finish them one by one, which may spend a lot of time doing them.
So, you can use Smart Game Booster, which can help you to boost the speed of this game and improve the sharpness of images and enjoy sharper picture quality.
So, how to boost Diablo 2 Resurrected more easily and automatically? Look at these steps.
Step 1. Add game.
Smart Game Booster can automatically detect the games on your PC. If not, click the PLUS (+) button, and input Diablo 2 Resurrected in the Game Name input box.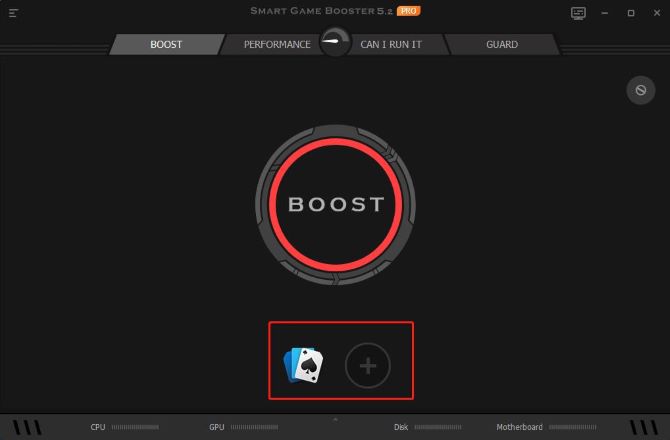 After adding the game, Diablo 2 Resurrected will appear on the home page.
Step 2. Overclock GPU.
Overclocking GPU can release more resources and increase the clock speed of your video card in order to maximize your PC performance for the ultimate gaming experience.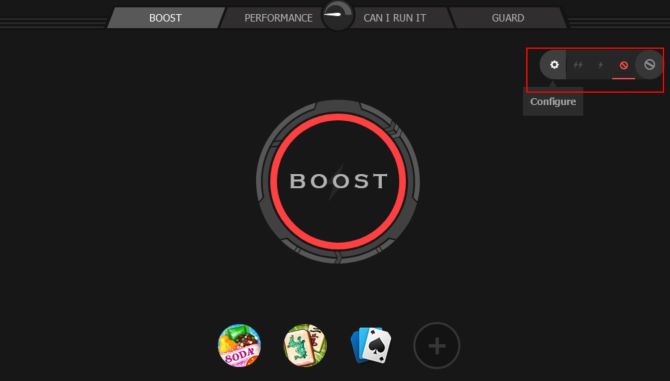 In the Super Boost interface, you can overclock your Graphic card now.
There are four levels you can customize.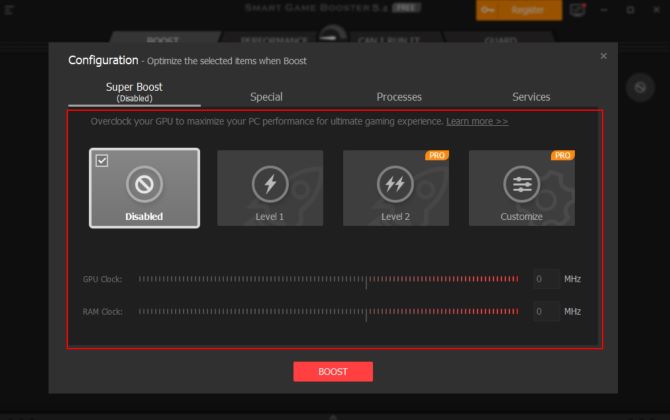 Disabled: Choose not to overclock hardware.
Level 1: You can overclock GPU and RAM in a moderate way.
Level 2: You can overclock GPU and RAM for the best performance.
Customize: You can overclock GPU and RAM as you want. You can adjust the number according to your computer performance.
There is a tip for you.
Level 1 and level 2 will overclock your GPU in a way that is suitable for your computer. Different computer performances will overclock GPU differently.
As for Customize level, it can overclock GPU in a way depending on yourself. You can adjust the number of GPU and RAM on your need.
However, you should pay attention to choosing a moderate way to overclock your GPU. Too much doesn't mean too better.
After finishing settings, you can boost your game now.
Step 3. Boost Diablo 2 Resurrected.
Click Boost button on the home page, then it will boost Diablo 2 Resurrected automatically.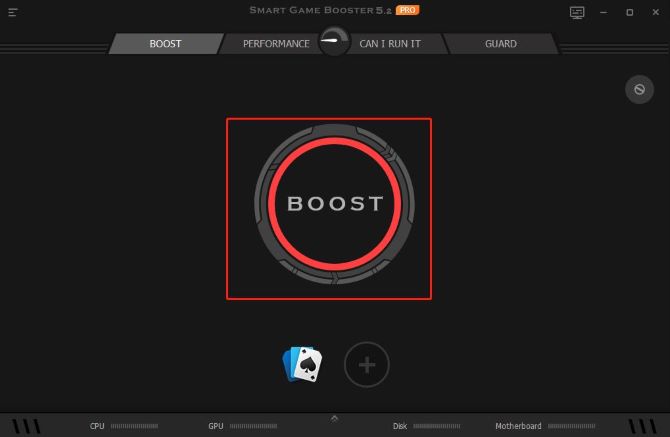 CPU and RAM will be boosted to release more resources to the game for smoother animation and video playback.
Four parts will be boosted like CPU, RAM, GPU and, drivers.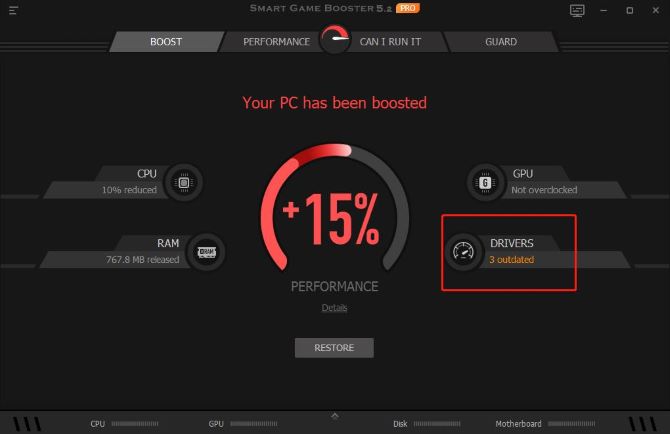 As for GPU, GPU can be overclocked to reduce the dependence of the Graphics card on the CPU and perform some of the work of the CPU. If GPU is overclocked, the exact number will be shown on the page. And if GPU is not overclocked, you should click RESTORE on the bottom to return, then do GPU overclocking first.
And at this step, your outdated drivers will be reminded to update, as a result, making your game run faster and more smoothly.
And then it can clean up the system, tweak items, update drivers and defrag game in order to save more space for the game to run.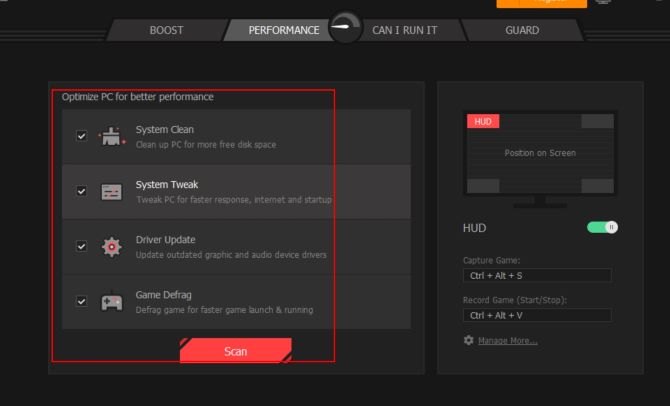 FAQ about Diablo 2 Resurrected System Requirements
Q1: How much is Diablo 2 Resurrected?
Diablo 2 Resurrected will cost $39.99. Blizzard is also offering the Diablo Prime Evil Collection — which will cost $59.99 — which includes Diablo 2 Resurrected, the Diablo 3 Eternal Collection, and some cosmetics for Diablo 3.
Q2: Can you play Diablo 2 Resurrected on Mac?
 No, you cannot play this game on Mac. There is no Mac version of Diablo 2 Resurrected now. So you need to use some other additional software to play it on a Mac.
Q3: How many GB is Diablo 2 Resurrected?
The file and download size for Diablo 2 Resurrected is roughly 30 GB according to the system requirements.
Q4: Where is Diablo 2 Resurrected available?
Diablo II Resurrected is available on PC, Xbox Series X|S and Xbox One, Playstation 5 and Playstation 4, and Nintendo Switch. You can purchase the game directly from Amazon for Xbox, Battle.net for PC, Nintendo, or the Playstation Store, for $39.99.
Q5: Can I play Diablo 2: Resurrected offline?
Diablo 2 Resurrected can be played offline. However, you must have logged in to the game within 30 days before you can launch it in offline mode.
More Articles:
Call of Duty: Warzone System Requirements & Can I Run It on My PC?
Apex Legends PC System Requirements – Can I Run it on My Gaming PC